Free Geek's mission is to sustainably reuse technology, enable digital access, and provide education to create a community that empowers people to realize their potential.
Technology is rapidly changing. Computers, monitors, printers, and other electronics are all being replaced every few years. The resulting electronic waste — referred to as e-waste — is the fastest growing toxic waste stream in the United States. According to the EPA, roughly 2.4 million tons of e-waste are created each year.
Free Geek is where retired electronic devices can find new life. Free Geek staff and volunteers work hard to refurbish the electronics we receive. We maintain strict data security standards when processing any data-bearing devices that pass through our facility. By choosing us as your e-cycler, your electronics will be properly disposed, or given back to the community through our digital inclusion programs.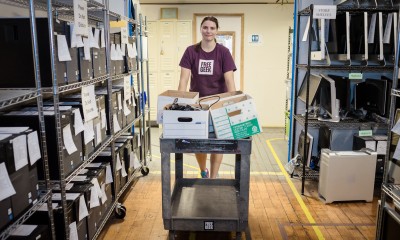 1.3 million items
have been diverted from landfills by Free Geek since 2000.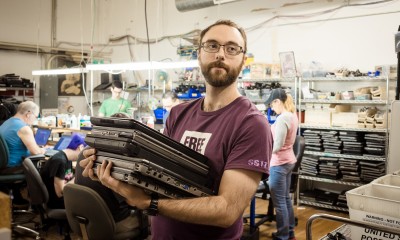 72,620 technology devices
have been granted back to the community since 2000.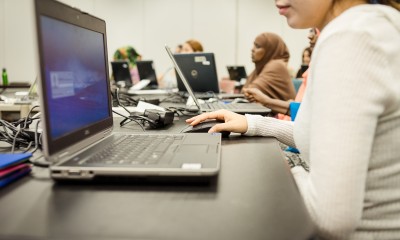 17,936 classroom hours
have been logged by Free Geek learners in the last 6 years.
I am looking forward to at least 2 job fairs... I was made aware of this because I looked it up on the computer! On the Internet! A month and a half ago, this would have not been possible without going to the library by bus.

Dianne, Program Participant
Get involved in our rewarding volunteer program
Your contribution will benefit the environment and enable digital access for everyone in our community!
Would you like a free computer?
Volunteers and K-12 students in the Portland metro area can earn a computer from Free Geek!  Nonprofits, schools and community change organizations are eligible to apply for a grant from Free Geek.
With your help,
we provided over 1300 computers back to our community in 2019!