Read on to find out more about our upcoming annual fundraiser Geek Prom, our new shop hours, and the class highlight of the week.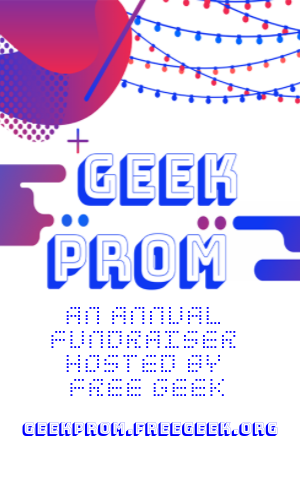 Get excited! Our inaugural, annual fundraising event and party, Geek Prom, which will take place Saturday, September 21st, 2019 at Vitalidad, 116 SE Yamhill Street from 7:00 to 10:00 PM. Enthusiasts of our mission-- to sustainably reuse technology, enable digital access, and provide education to create a community that empowers people to realize their potential-- are invited to attend this inclusive event as their geekiest selves; enjoying food carts, a cash bar, entertainment, a silent auction, social mixer, costume contest, shared stories, an educational gallery about Free Geek's programs and their impact, and other activities. Guests are highly encouraged to attend in costume, or otherwise wear their "geek flag" proudly.
Geek Prom is held in celebration of the culmination of 19 years of volunteerism, education, community engagement, and inclusion of underserved demographics in the Portland Metro Area. The event's aim is to raise funds for continuing necessary digital inclusion programs. Free Geek rescues, then reuses or recycles, over 1,000,000 pounds of e-waste annually-- including almost 30% of the materials in Oregon state's "e-cycling" program. As a pillar of digital inclusion, Free Geek teaches over 4,000 hours of basic and intermediate technology education to over 2,000 participants and grants over 1,200 refurbished and supported computers annually to those who may not otherwise have basic digital access-- giving them the opportunity to participate fully in school, work, and community life. 
Features of Geek Prom 2019 will include:
Costume Contest
Arcade Machines
Food & Cash Bar
Social Mixer
Music & Other Entertainment
Mission Impact Gallery
Silent Auction
Geek Prom is scheduled to run from 7:00 PM to 10:00 PM on Saturday, September 21st at Vitalidad, with doors opening at 6:30 PM. General Admission is available at geekprom.freegeek.org and costs $25; VIP tickets start at $100; Sponsorship packages are available. This is a 21+ Only Event. All inquiries should be addressed to giving@freegeek.org.
---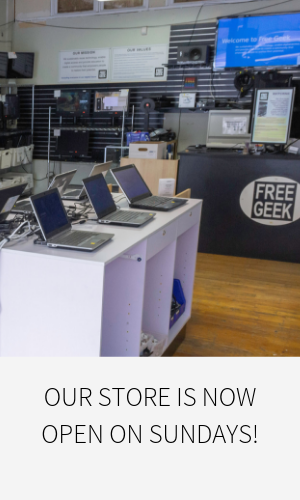 Our Free Geek store will now be open every Sunday from 10-6, in order to provide hours to those who are unable to make it into our store otherwise. We hope that being open at this time will make us more available to everyone, in order to continue supporting our mission of including everyone in our digital future! 
Please note, our Donation Center will not be open on Sundays. The Donation Center will remain open Monday-Friday 10-6.
---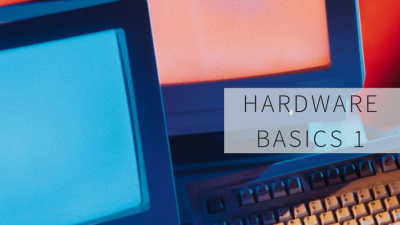 Have you ever wanted to see the inside of a computer!? Hardware Basics 1 is a great starting point for those who want to learn to build their own desktop computer. In this class you'll go over the basic framework of computer safety, identifying the basic components of a computer, learn what role each part plays, and the process of disassembling and reconstructing a system!
This class will be on September 6th, 2019.